by Ana Cedillo, General Manager at Abercrombie & Fitch in China
在美国和中国分别如何管理生活方式品牌商店?
(活动免费,由Ipag,管理学院和NextStep主办)
With the influx of top apparel brands into China's local fashion scene and the increase of purchases made through online shopping, it can be difficult for stores to catch the attention of fickle customers. Because of this, outlet stores are always looking for strategies to enhance customer experience and help increase the likelihood of clothes to be bought off the shelves.
Join Ana Cedillo, General Manager at Abercrombie & Fitch in China, as she discusses how you can effectively manage a lifestyle brand store in China. Learn about the different roles in the store, from customer service to inventory management, how lifestyle cultural commercial centers affect the buying experience, and how a store's design and display can help increase foot traffic and sales in your stores.
随着一些顶级时装品牌进入中国当地的时装市场以及网购的日益普及,实体店已经越来越难吸引善变的顾客。因此,直销店正努力尝试强化顾客的消费体验,增加消费者对商品的购买。
Ana Cedillo是 Abercrombie&Fitch 在中国地区的总经理,她将就以上问题向大家展示如何在中国高效地经营生活文化品牌商店。你将了解到商店内部的职能分工,从顾客服务到存货管理,生活文化商业中心对消费者的消费体验有何影响,以及商店的设计和商品展示如何增加客流量和销售量。
(This presentation will be in English with Chinese Interpreter)
This workshop will help you:
此研讨会将帮助你:
Understand the different roles of the staff: customer service vs. operations
理解店内员工的不同职能:顾客服务vs经营
Find balance between management and leadership
寻求管理和领导的平衡
Understand different display trends: wall focusing vs. tables and hangers, showrooming
理解商品展示的不同趋势:焦点墙vs展示台,衣架和展示厅
Understand the trends  of in-store and online buying in the USA
理解美国的实体店购买和网购的趋势
NextStep, in collaboration with Management Institute and iPAG brings you an interactive session where we will be answering questions about the trends in social shopping in China. This event is available at no cost, but registration is a must so we could reserve a seat for you. 
Speaker: Ana Cedillo, General Manager at Abercrombie & Fitch in China
主讲人:Ana Cedillo       Abercrombie & Fitch中国地区总经理
About Ana :
主讲人简介:
Ana Cedillo has been in Sales and Marketing since 2009. A graduate of Indiana University Bloomington and Texas State University in San Marcos, she has taken courses in Mass Communications and Visual Arts which has helped her establish her career in the fashion industry and management.
She has worked with Kenneth Cole Productions where she managed visual displays and merchandise that helped generate sales. She also worked with Abercrombie & Fitch as an In-Store Model and Sales Associate, engaging with customers to create an unforgettable in-store experience. She then moved on to work with BCBG Max Azria as a Sales Associate, then to Cultural Strategies as a Project Coordinator Intern, where she further enhanced her skills in research, marketing, visual arts and social media management.
She is currently the General Manager at AberCrombie & Fitch in China, where she continues to pursue her passion in merchandising, marketing, sales and design.
Connect with Ana over Linkedin : https://www.linkedin.com/in/ana-cedillo-a4198143
主讲人(Ana)简介:
Ana Cellido自2009年来从事于市场销售部。毕业于印第安纳大学博明顿分校和德克萨斯州立大学圣马科斯分校,曾修习大众传播学和视觉艺术,为她在时尚行业和管理事业上的发展打下基础。
曾从事于凯尼斯·柯尔,主管商品的视觉展示和销售,提高产品销量。曾从事于Abercrombie & Fitch,担任商店模特和销售助理,与顾客进行沟通交流,为顾客创造良好的消费体验。后至BCBM Max Azria担任销售助理,以及至Cultural Strategies担任项目协调实习生,这两项经历大大提高了她在调研,销售,视觉艺术和社会化媒体管理方面的能力。
Ana现任Abercrombie&Fitch 在中国地区的总经理,在这里她将继续从事她热爱的营销和设计工作。
Ana联系方式(linkedin):https://www.linkedin.com/in/ana-cedillo-a4198143
This FREE EVENT is brought to you by
活动主办方:Ipag / 管理学院 / Nextstep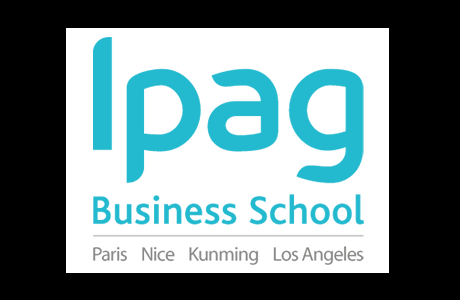 Details about this workshop:
Date: April 17
时间:4月17号,星期日,2:00 pm   
From 2 PM -4 PM
Location: Shanghai Xujiahui campus of Jiatong University
Free Event
(This presentation will be in English with Chinese Interpreter)
地点:上海,徐家汇
Email: info@nextstep-workshops.com
Web: www.nextstep-workshops.com
###
Follow us on WeChat
Enregistrer