A Structured Workshop on Solution Selling Techniques that solve client pain points and lead to more sales – by Jerel Bonner, Founder of Sharpening Axes 
Clients are fighting away sales people as fast as they can click delete or spam in their email. They don't want to be bothered when they are so strapped for time and cash. In today's sales process each step of the process must be well planned and each conversation needs to be executed in a timely and professional manager.
Jerel Bonner, Founder of Sharpening Axes, will help you understand the key selling tactics for starting to improve your sales process. Learn how to spot your Key Decision Maker in 30 seconds, Know how to follow up with them, and how to keep track your of who to call and what to say when talking to them. In this program, Jerel will teach you the basics of SPIN selling, along with how to begin learning 'Insight Selling". If you are not focused on solving your client's pain, then they won't be interested in doing business with you. These techniques will allow you write proposals that are accepted faster once they are written. Write proposals that influence your clients to sign a contract with you to deliver solutions to their pain points. The best people to attend this workshop would be Sales Directors, Sales Managers, and Business Development Managers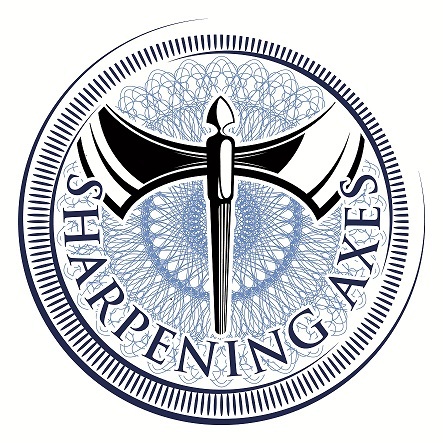 Here's what you'll learn:
Know every detail of your KDM profile
Know the client's situation before they say a word
Use your CRM system to have a strong sales process.

Understand the fundamentals of "SPIN Selling"

Get introduced to the concept of "Insight Selling"
About Jerel
Sharpening Axes founder Jerel Bonner has a long list of accolades under his belt; a sought-after executive coach, an author, and writer and motivational speaker. He is also the author of Sharpening China's Talent, published in June 2015. He has over 35 years of business experience, thirteen of which are years spent in dealings with companies in China. He has held positions in well-known Fortune 500 firms in Banking, Finance, Manufacturing, Telecommunications, Marketing, and Training and Development.
His experience in dealing with international companies has given him a global perspective when dealing with employee relations. His coaching system is built on the foundation that relationship and expertise power creates more influence on an individual than role power. His keen observation and understanding of behaviors helped him create programs tailored to maximize people's learning styles, resulting in the desired results within the organization.
Jerel Bonner has also shared his experience and expertise through speaking engagements. He has been a resource speaker for different conferences like TEDxHULT Shanghai, European Union Chamber of Commerce China, Am-Cham Shanghai, and the Asian Organizational Development Network in Nanjing, China.
Jerel is an alumnus of Duke University and Central Piedmont Community College.
Connect with Jerel on LinkedIn: https://www.linkedin.com/in/jerelbonner
---
Details about this workshop:
Date: June 23, 2016
From 9 AM to 12:00 PM
Location: TBA
Price: 280 RMB (Early Bird Rate very limited) / 350 RM (On-site Registration)
Email: info@nextstep-workshops.com
---
Visit us on the Web: www.nextstep-workshops.com
###
Follow us on WeChat
Enregistrer