A Structured Workshop on how creative storytelling and a winning sales pitch can create a lasting impact on your audience and potential investors 
As an entrepreneur, building a good story around your brand increases your chances of getting investors interested in what you offer. Meanwhile, developing the skill of becoming a great storyteller helps ensure successful investments, and also created future ambassadors for your brand. Join Larry Schuster, Senior Consultant at Emerge Consulting in an interactive, results-oriented session that will help create an amazing pitch for your business and also how to captivate and connect with your audience.
In this four-hour session, you will learn the key steps to becoming fully in command of your story and your business opportunity to deliver a far more polished and convincing presentation. You will clarify your desired end result and how to get there. Essential topics for this introduction to investment pitches include:
Learn the keys to engaging your audience in the critical first 90 seconds of your presentation, including the many options for your opening lines and what immediately follows.
Define the key elements of your story, the USP, and proof of concept.
Identify the key benefits for the audience, "what's in it for them."
Highlight the essential themes of your presentation and how to organize them into a suitable flow, the presentation structure
Learn the key principles of reader-friendly slides
Understand the role of delivery techniques and why they are not your first priority.
Establish your rehearsal strategy, including what to memorize and what to internalize
About Larry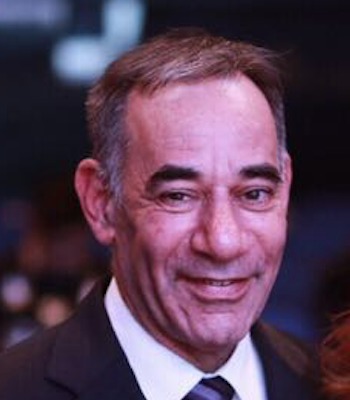 Larry Schuster is a speech coach, trainer, writer, and editor, and he is passionate about stories that create an impact to the audience who hears it. He has spent 25 years as a journalist, and his experience in talking to people helped him create compelling stories which he broadcasts through different media. His job, as he described, is to find the essence of the story and the reason why his audience should care.
He believes that applying his skills to train and coach others in storytelling creates a bigger impact for himself and those under his tutelage. He shares his writing and speaking skills to help speakers find their own voice, their own stories and help them connect with their audience to make it memorable.
Currently a Senior Consultant at Emerge Consulting Ltd., he also gives public presentations, seminars and training through TEDx Shanghai, MIT-Shanghai Jiaotong University MBA program, Manchester Business School, and Standard Charter Bank. He is also a member of Toastmasters International and Shanghai Leadership Toastmasters Club.
Larry is an alumnus of Florida State University where he took his bachelor's degree in Biological Sciences and the University of Florida, where he attended the Graduate School of Journalism.
Connect with Larry on LinkedIn https://www.linkedin.com/in/larry-schuster-396bab3
Details about this workshop
Tuesday, March 15, 2016
From 8.30 am to 12.30 pm
Location: TBC (Shanghai Downtown Area)
Price: 650 RMB
For payment with Paypal go to www.nextstep-workshop.com
Email: info@nextstep-workshops.com
Web: www.nextstep-workshops.com
###
Follow us on WeChat